The Museum Sessions: Sundahl
04 May 2019 15:00 - 15:07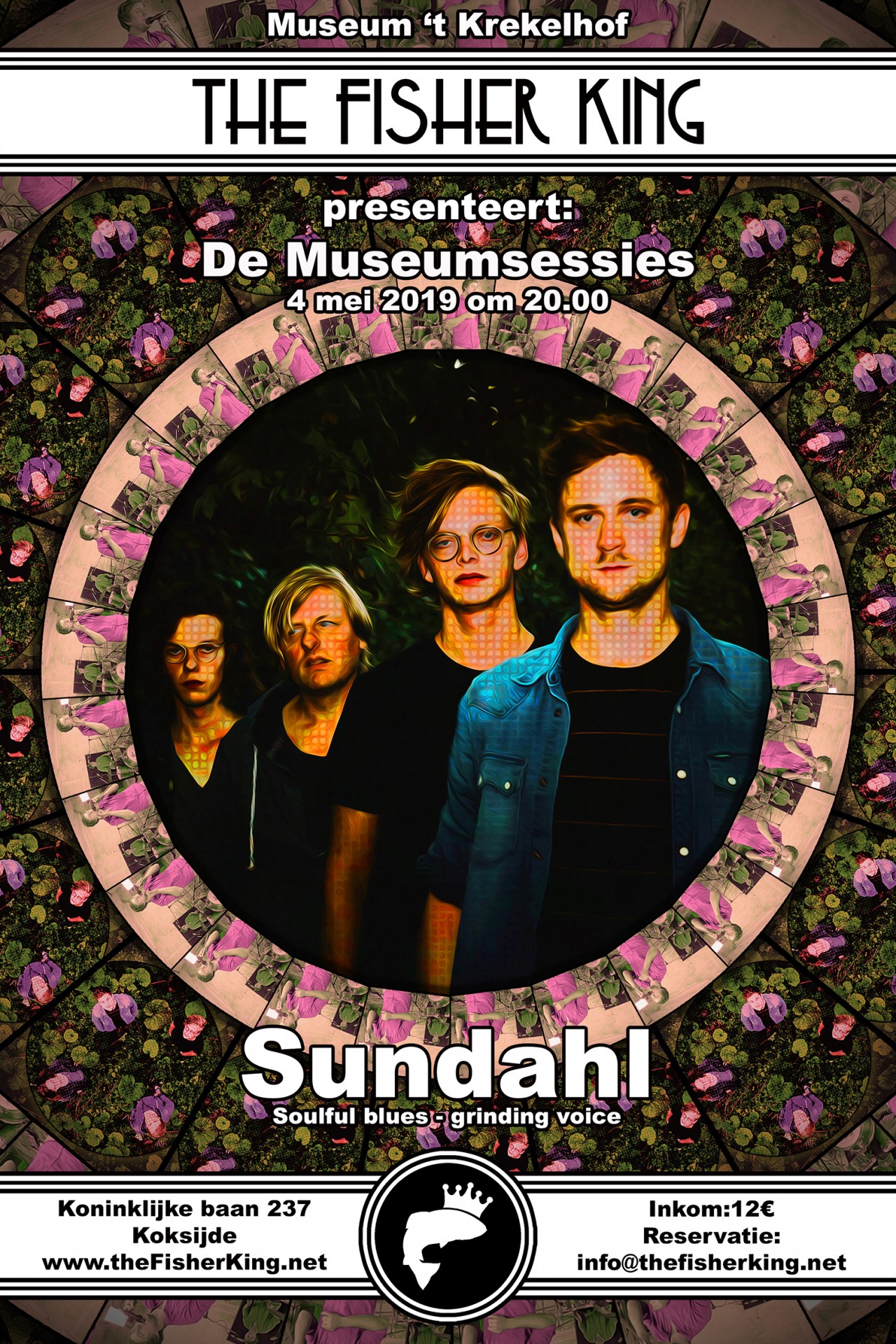 Sundahl's voice is sandpaper for your soul. His words – At times quietly muttered, at other times roared – are stuff for closer listening. And closer still. Smooth means smooth.
This Ghent-based adept of Alan Lomax is backed up by the illustrious trio Serge Hertoge (guitar), Lander De Vreese (drums) and Tuur Geldhof (bass). Together they make breaking your heart through song look easy.
Their sound is characterized by simplicity and feeling, residing somewhere between Chris Whitley, Tom Waits and Daniel Norgren. Sundahl only channels the greats.
They just finished their debut album. It was recorded and mixed under the auspices of producers Bart Vincent and their very own Serge. More news soon!
"Singer-songwriter Sundahl is often called the Nick Drake of Ghent."
- Het Nieuwsblad