Dez Mona
25 August 2018 20:00 - 23:00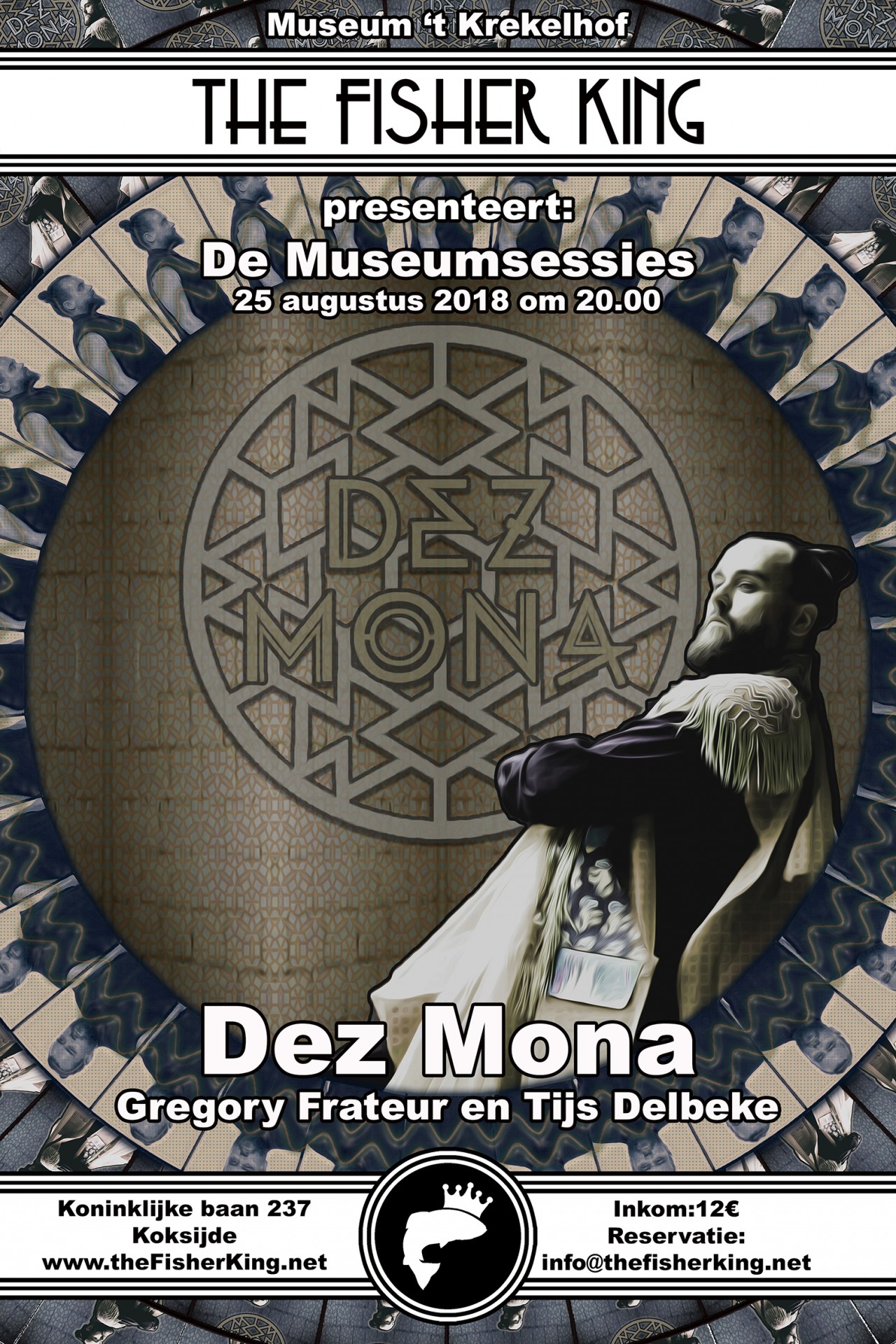 After a months break we are back with a new museumsession.
August 25th Dez Mona will be our guest.
The voice of the flamboyant and creative cameleon Gregory Frateur has to be one of the most atypical and recognisable voices of the Belgian musicscene. The comparisons to Antony Hegarty of Antony and the Johnsons and to Nina Simone are not far fetched
Tijs Delbeke, know from his band Sir Yes Sir and his alterego Nightman, is a very versatile musician with resumé one can only dream of.
We are very excited to have these topartist playing on the carpet of The Fisher King/Museum 't Krekelhof
Want to join us? Send an email to info@thefisherking.net.
Tickets: 12 euro
Start: 20.00
<iframe src="https://www.youtube.com/embed/QAGPvIVkAlU" width="560" height="315" frameborder="0" allowfullscreen="allowfullscreen"></iframe>