The blow
14 April 2018 20:00 - 23:00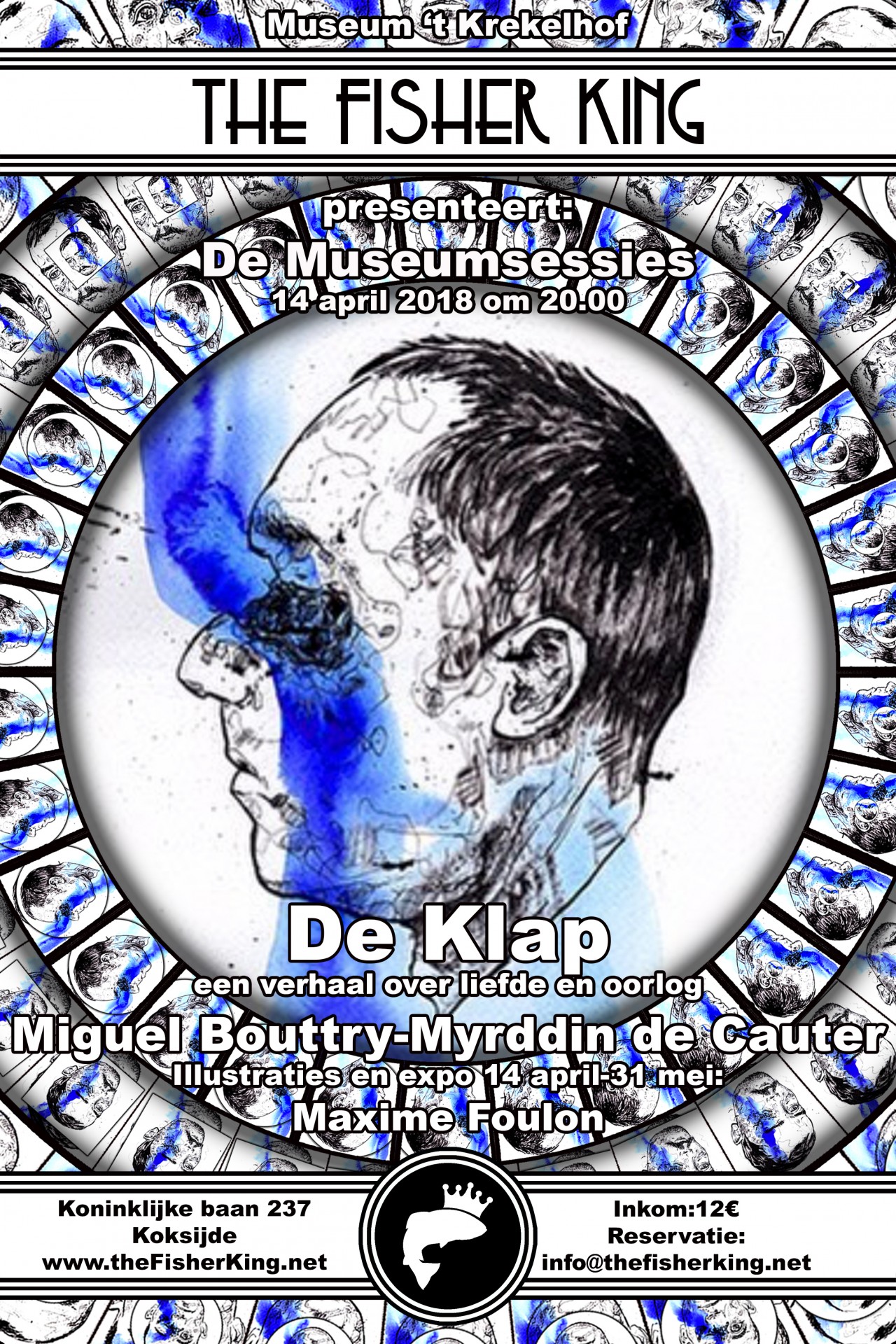 Miguel Bouttry wrote a universal and timeless story about a man leaving his fiancé to go to war. The cruelty of combat, the solitude and one devastating blow will put their love to the test. Back home after the truce, the monster of war keeps on hitting on their lives and relationship. Slowly they realise this war will never end. Unconditional love is their only weapon in this battle, but will it be strong enough?
Miguel Bouttry tells this tale of sorrow accompanied on guitar by Myrddin de Cauter.
From April 14th to may 31st, Maxime Foulon exhibits his illustrations inspired by this story at museum 't Krekelhof.
Tickets: 12 euro
Reservation: info@thefisherking.net