Garland Jeffreys and the Coney Island Playboys
23 April 2018 20:00 - 23:00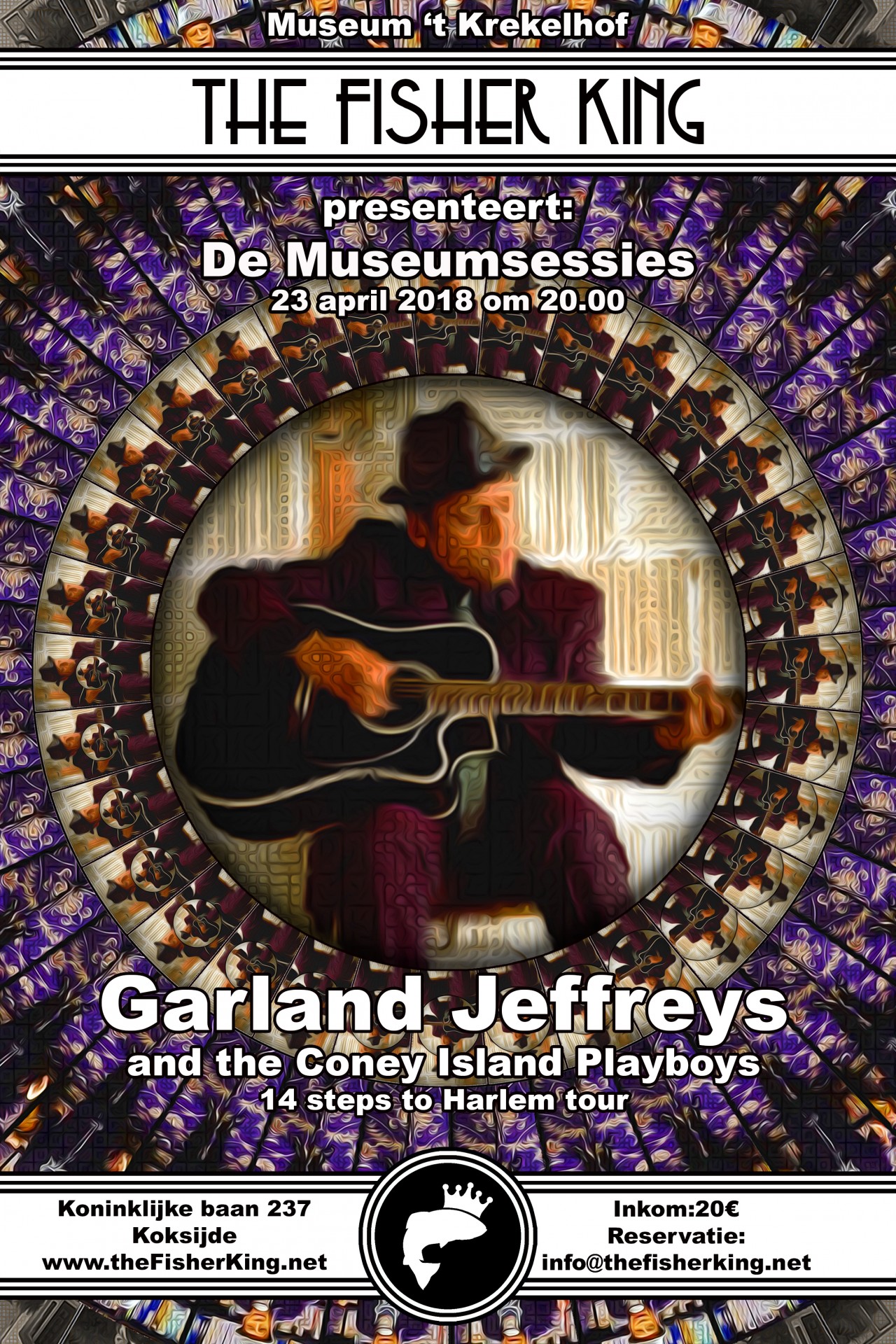 For this legendary artist, we are happy to add an extra museum session.
We have the honour to have nobody less than the legendary artist Garland Jeffreys as our guest!
With "Don't call me Buckwheat", "Matador", "Hail Hail Rock n Roll" et "Wild in the streets" he was on the top of the charts worldwide. Bob Marley, Lou Reed and Bruce Springsteen considered themselves as fans and shared his stage.
On Monday 23 of April, Garland and the Coney Island Playboys will end their European tour in front a small audience in the cosy living room of Museum 't Krekelhof.
Do you want to be part of this experience?
Send us an email: info@thefisherking.net
Tickets: 20 euro